Are you generating enough leads? Are you consistently meeting you sales goals?
Today's Buyers are knowledgeable, digitally savvy, demanding and in complete control of the buying process. Are you ready to market and sell to them?
We have identified 11 powerful strategies that will help you generate more leads and win more sales.
With this free eBook you'll learn:
The evolved Buyer and the new buying process

Selling to the new age Buyer

Understand the art of Customer engagement

Using multiple channels to manage the Customer experience

Importance of collaboration and teamwork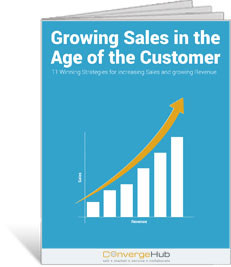 Know how to reach the right person with the right offer through the right channel at the right time!