Contacts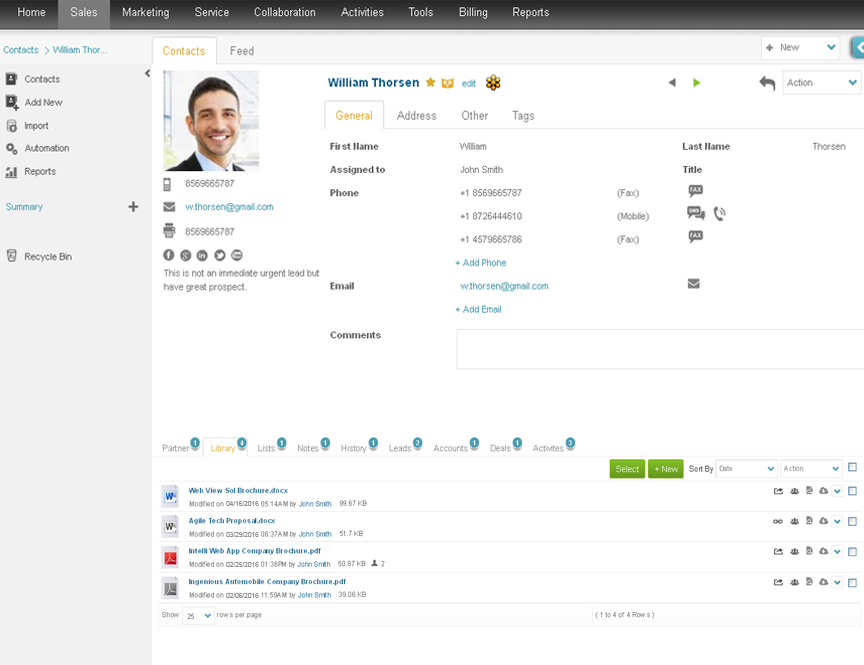 Experience an easy and powerful way to store all business contacts in a centralized, shared database.  Add contacts manually or include from third-party sources using Import tool and Developer API.
Access all important contact information (i.e. emails, phone numbers, meeting notes, to-do lists and documents) from the Contact details section. Also get a summary of all communication happened between the company and the contact to improve customer service. Add tasks, comments, notes and events; or attach files to the contact. Reach out to the contacts through email, phone, FAX and SMS.
Customize contact management as per your organization-specific sales process.  Use the Microsoft Outlook plug-in to import Outlook contacts into ConvergeHub.  Export the contacts list in Excel and PDF format from your ConvergeHub account.