How to Drive High Converting Traffic to Your Landing Page Let's learn how it is changing the online marketing, few topics that get more attention than SEO and website traffic.
And few, if any, marketing activities have more time, effort and many thrown in their direction.
And here's a hard, brutal truth: much of it is wasted!
Like an Avalanche Falling Downhill
That's right, a lot of online marketers, e-commerce store owners and business managers invest heavily in traffic but have few sales to show for it.
The conversion process requires that you build momentum – think of a snowball rolling downhill and "picking up steam".
SEO/SEM and traffic in general is just the beginning of the process; it's far from a complete solution.
You can have all the traffic in the world, but if none of it leads to sales, if you get lots of clicks but few if any conversions, so what?!
You and I aren't ultimately in business to have people visit our website, we are ultimately in business to make sales. Please don't make the mistake that so many in online marketing make: don't obsess over and pour money into a website traffic "money pit" and ignore doing what it takes to convert site visitors into buyers.
In this article, I make the assumption you have ample traffic. Wouldn't it be great if you could convert more of that traffic into paying customers? You can. Today, let's talk about how you can do that, how you can turn your website, landing pages, etc, into conversion juggernauts!
Boost Conversions, Don't Destroy Them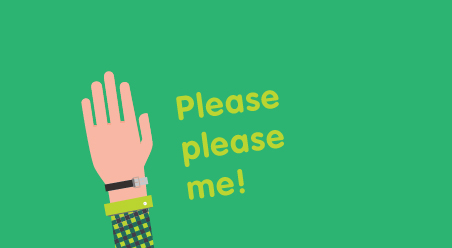 Let's backtrack just a moment and do something vitally important. We need a deep understanding of what boosts conversions and what destroys them, so let's put ourselves in our website visitors' shoes. Through marketing, our goal is to support and lay the groundwork for sales.
If you are a B2B marketer, you typically won't make the sale directly through your website. What you will usually do instead is "nurture" the marketing and sales process.
You will persuade the reader to enter your marketing funnel and accept your content offerings such as webinars and white papers.
You'll encourage them to join your email list and check out your blog on a regular basis.
Your goal is to nurture them as leads until they "raise their hand" and ask to speak to a member of your sales team.
And even though you aren't directly asking for money during the marketing process, you still have to convert them. You have to persuade them to give up their contact information in return for your marketing content.
You have to convince them to read and respond to your content. This can be a challenge.
In a B2C online marketing situation, such as an online store, the conversion process can be even more challenging.
Think about it – you are asking your reader to open up his wallet and give you money. Even if he's anxious for a solution to a nagging problem, and he's confident you have the solution he so desperately wants, he's often hesitant to give you money for it.
In both of these situations – B2B and B2C, you must convince him that your solution is worth paying for.
You must answer the "pre-conversion" question he's asking himself regarding your product or content – "What's In It For Me?".
You convince him by focusing on him in your copywriting, empathetically talking about his problem and how you can help him solve it, making a compelling argument, offering proof and giving him hope that you CAN solve it and asking him to take a clear, specific action.
In these, and so many other areas, websites fail and therefore, even if they have a mad rush of traffic, have a pitiful conversion rate.
In order to help you learn from the mistakes of others, let's look at some specific mistakes website and landing page owners make that cost them conversions. A LOT of conversions!
Avoid These Conversion Mistakes!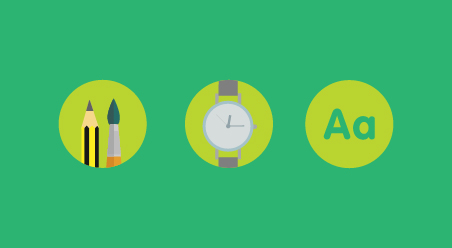 1. Use Headlines to Grab the Visitor's Attention
If visitors get to your homepage or landing page from an outside source like Google, and considering that the online environment is filled with distractions anyway, chances are they are far from focused when they arrive.
They see several different elements including design, navigation links, images and content.
You need to do something to rivet their initial attention. And that something is to create a powerful headline or title.
Your headline needs to grab their attention and help build conversion momentum.
Other than this, its main job is simple – get them to read the first sentence of your content.
What makes for a compelling, riveting headline?
A tried and true formula is to create a headline with a powerful combination of curiosity, implied benefits and that hints at instant gratification – in other words, if they read the content that follows, they will benefit somehow.
2. Strengthen Your Content and Copy!
I stress this a lot on this blog, but it's so critically important to your online marketing success, I'm going to say it again. Your reader doesn't care about you, your company or your product.
Consider this quote from David Meerman Scott, author of The New Rules of Marketing & PR:
"No one cares about your product except you"
It's shocking but true. People aren't impressed by marketers who ignore them and their needs in order to babble on and on about how great they and their wonderful product are.
They are impressed when they sense an online marketer "gets" them, when a company website or landing page has copy that empathetically focuses on them and helping them solve a problem.
Another common copywriting mistake that can kill conversions is to use copy that is difficult to read.
Your readers don't want to work hard to finish your message. Chances are if your copy is full of long, complex sentences and words and huge paragraphs, it will fail to convert.
3. Improve Page Load Times
People are not patient when they are searching the web for a solution to a problem.
They want answers yesterday! If your pages take a long time to load, your conversion plummet.
This problem doesn't just affect small companies; it affects online giants too.
According to Amazon, a page load time increase of only one second could cause the company to lose $1.6 billion in sales each year!
So what's perhaps the simplest way to help solve the load time problem? Cut down on the number of images on your pages.
Although relevant images are important and can boost your conversion rate, too many images can cause your page load time to resemble a slow-moving turtle.
The Importance of Testing!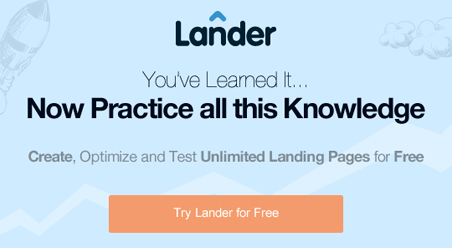 It would take many pages – far too many for a short blog article – to list all of the possible factors that can kill your conversion rate.
But here's an important point to remember – TEST!
That's right, split test every part of your online marketing to see what's helping your conversion rate and what's not.
And if something's hurting your conversion rate? Scrap it and try something new!
And remember that to enjoy maximum conversion rates, you need a landing page. End. Of. Story!
And you need your landing pages to be "dialed in".
You want your copywriting, offer and design to all work together to help you enjoy a higher conversion rate.
Happy Marketing!