Skype Integration with ConvergeHub CRM has been one of the biggest USP for us. While working on CRM platform, users often face situations when they have to call the customer or lead, and so they have to login to a completely different telecommunication system just to make that phone call, wishing all the time that these two applications could be merged.
Saving time and money are two major concerns for all of us in every vertical of the industry, for improving workflow and productivity.
ConvergeHub as a SMB CRM development organization has all along invested heavily in building strategic partnership with several third party applications, which can help in saving the customer's money and time.
As a latest example of this vision, ConvergeHub has recently integrated Skype with ConvergeHub CRM, for all its customers who were seeking an advanced combination of experiencing cloud telephony along with CRM functionality within the Customer Relationship Management platform.
According to a recent report, Skype has 74,000,000 users all across the globe, out of which 35% of SMB owners use Skype as their primary communication service. This undoubtedly makes Skype enter the league of some of the most used VoIP apps, perfect for people who want to have a reliable voice service for effectively managing customer phone calls.
So integrating Skype with ConvergeHub, whereby users can dial and log calls through Skype inside the CRM, is a smarter way for enhancing collaborations, enriching customer interactions and boosting workforce productivity.
Benefits of using Skype with ConvergeHub
1. Click-to-Dial facility
Save you time, you can now initiate calls to all your CRM leads with a single click of the mouse. So no more hassle of switching between devices or screens.
2. Advanced Call Control
Check the customer's number and the duration of your conversation in your CRM screen after disconnecting your call.
3. Gather Customer Information
Gather all the relevant information regarding your leads in the sub-panel of the ConvergeHub CRM screen, which help in ensuring optimal customer interaction.
4. Speed Up Workflow
Plant now and harvest later. Dynamically create new contacts and add other necessary information of the customer while on call with prospective leads within ConvergeHub CRM.
5. Record Call Logs Automatically
Keep a track of all conversations with prospective customers and leads with automated call logging in ConvergeHub History tab.
Make use of this information for generating call-detail-analysis as per your need.
6. Quick and Hassle-free Installation
Installing Skype in ConvergeHub just takes a few munities. All you need is a Skype login credential to get started, with no tedious setup process to ruin the productive hours of your day.
Steps-By-Step Guide for Skype Integration with ConvergeHub
1. Click on the User Icon
2. Click on Admin Settings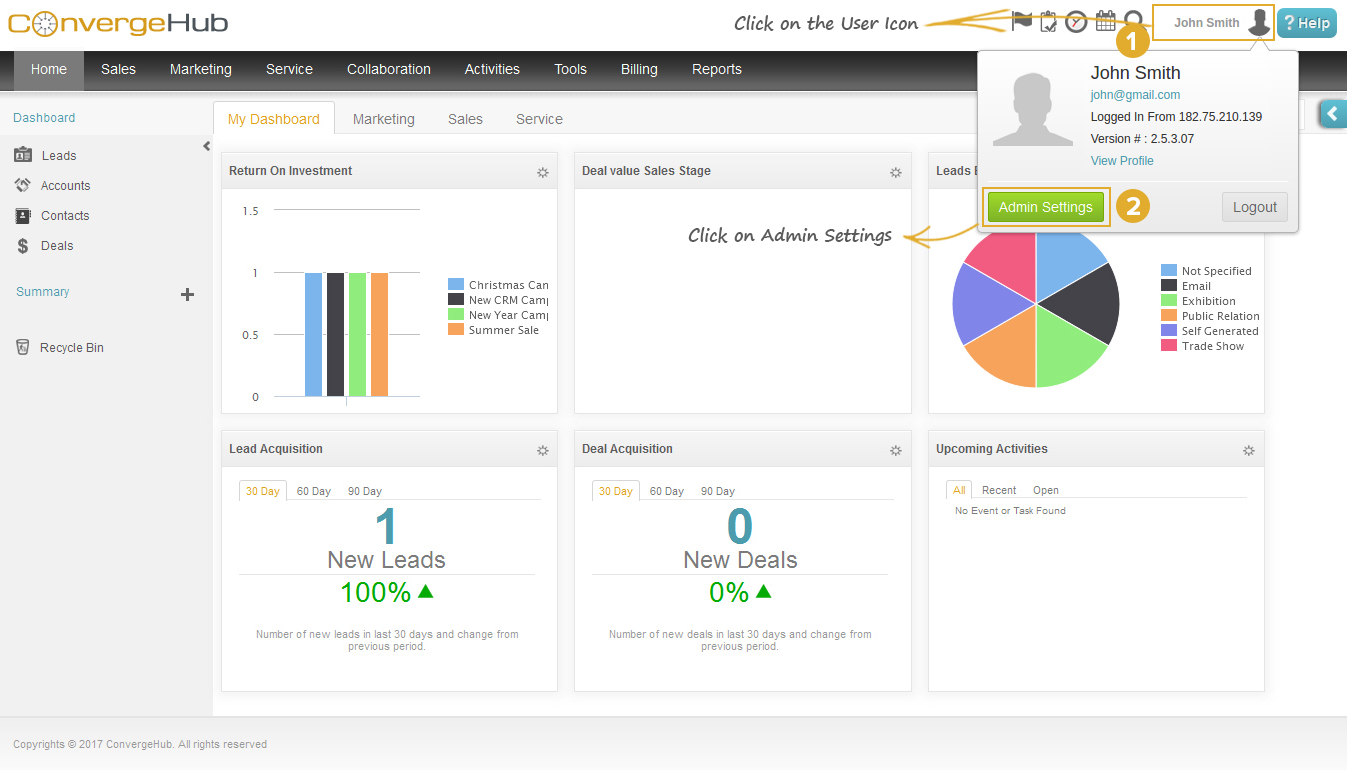 3. Expand "App Setup" section in the left panel.
4. Click on "App Store" option.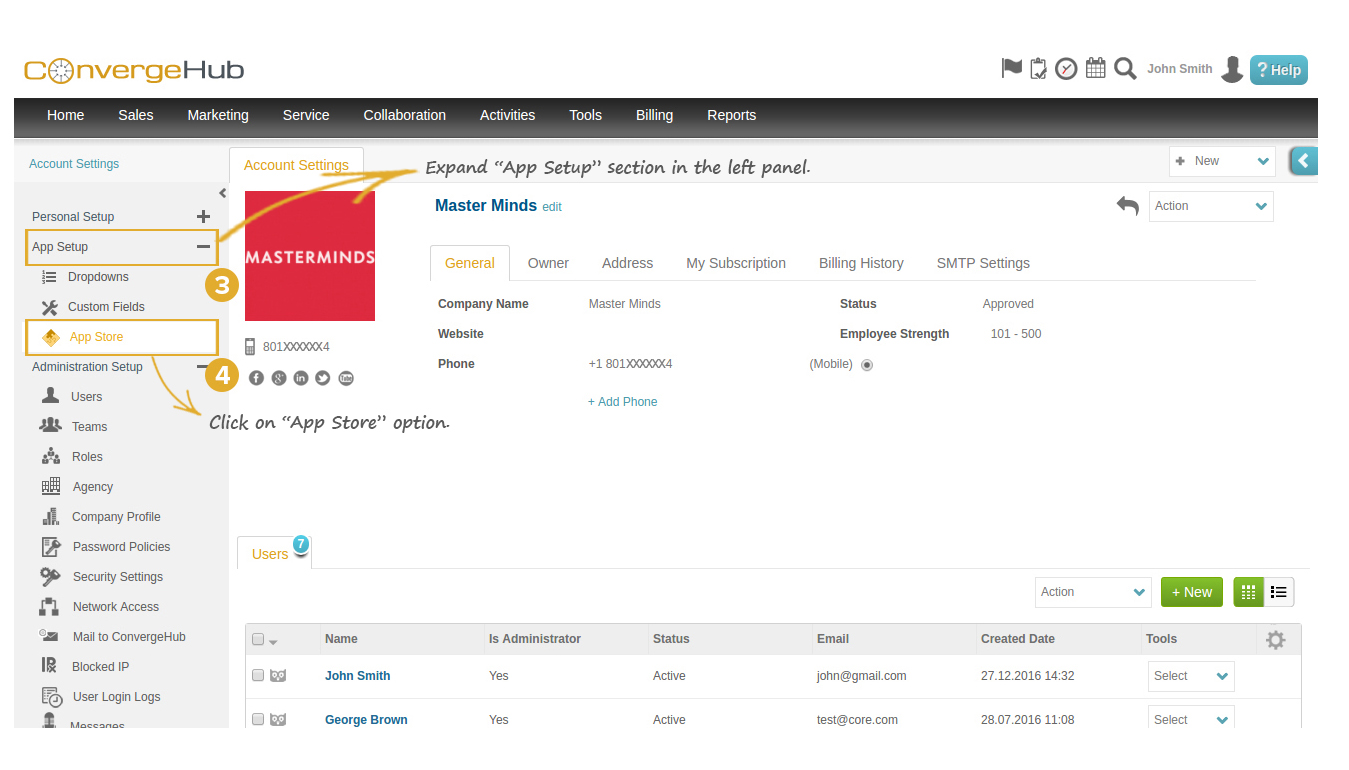 5. In the "App Store" page "Skype Call" App purchased by the user, is displayed in "My Apps".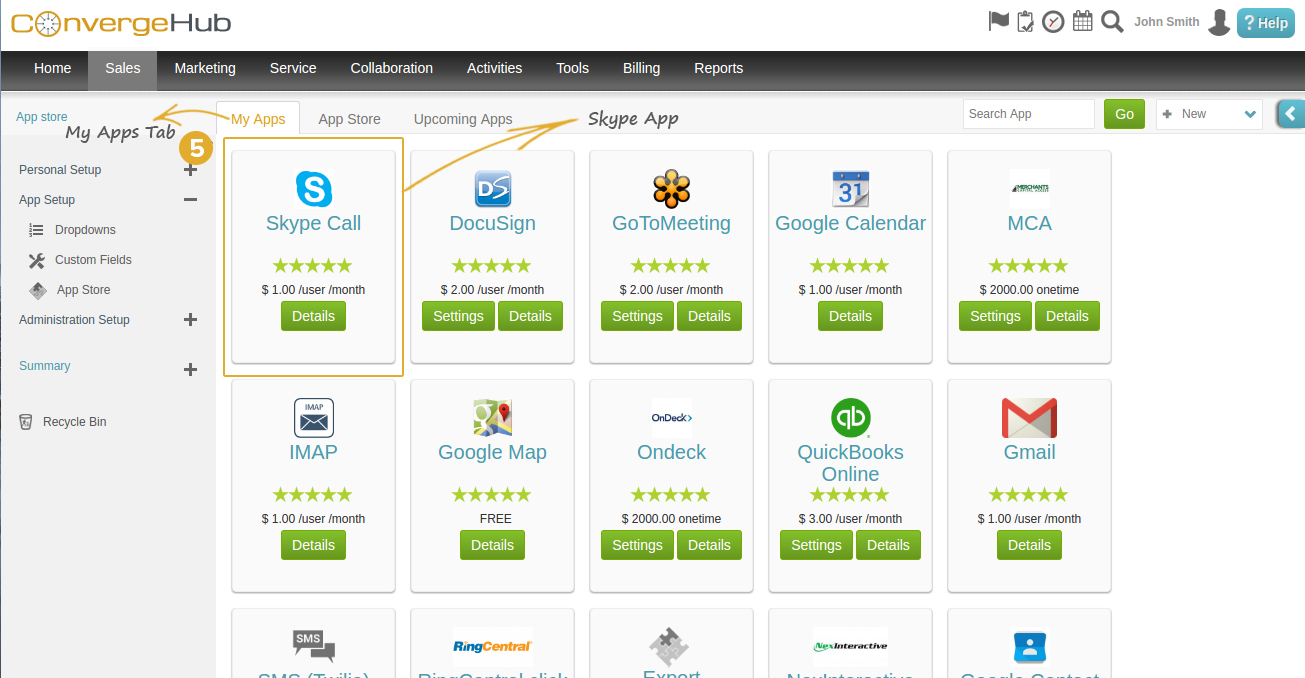 6. Go to "Sales" Menu and click on "Leads".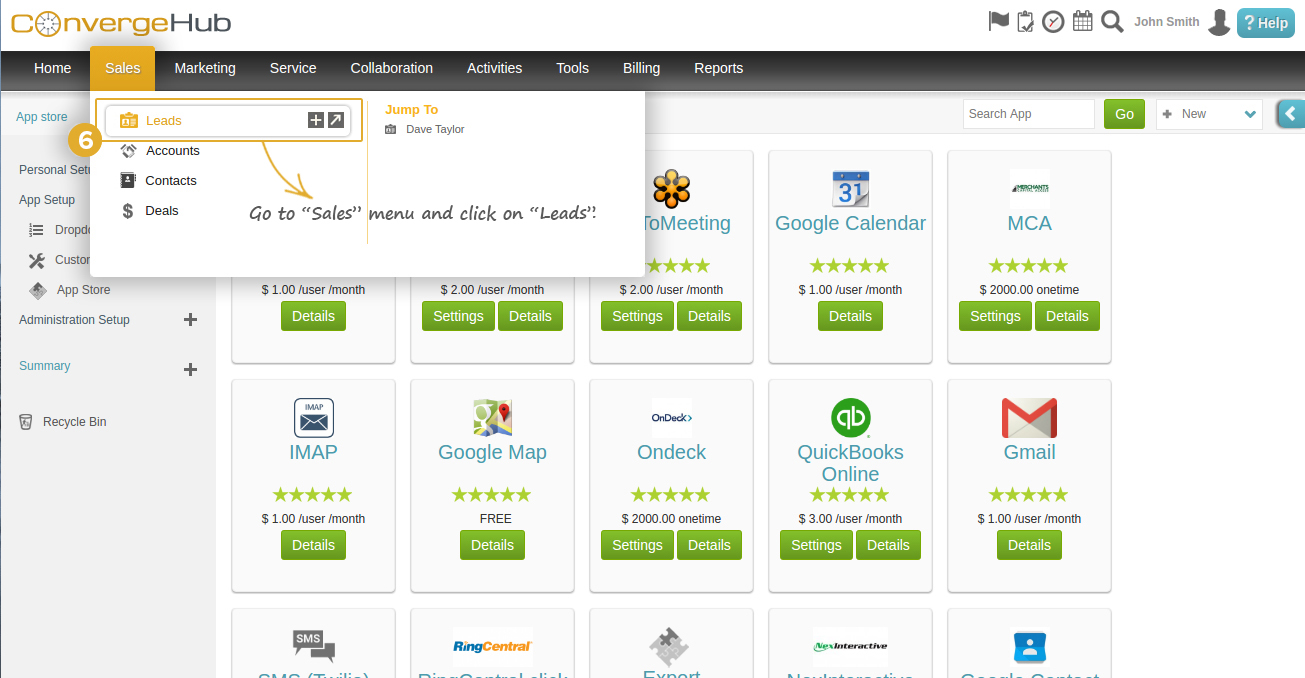 7. Enter the listing page of "Leads" module. Click on any Lead to view the details.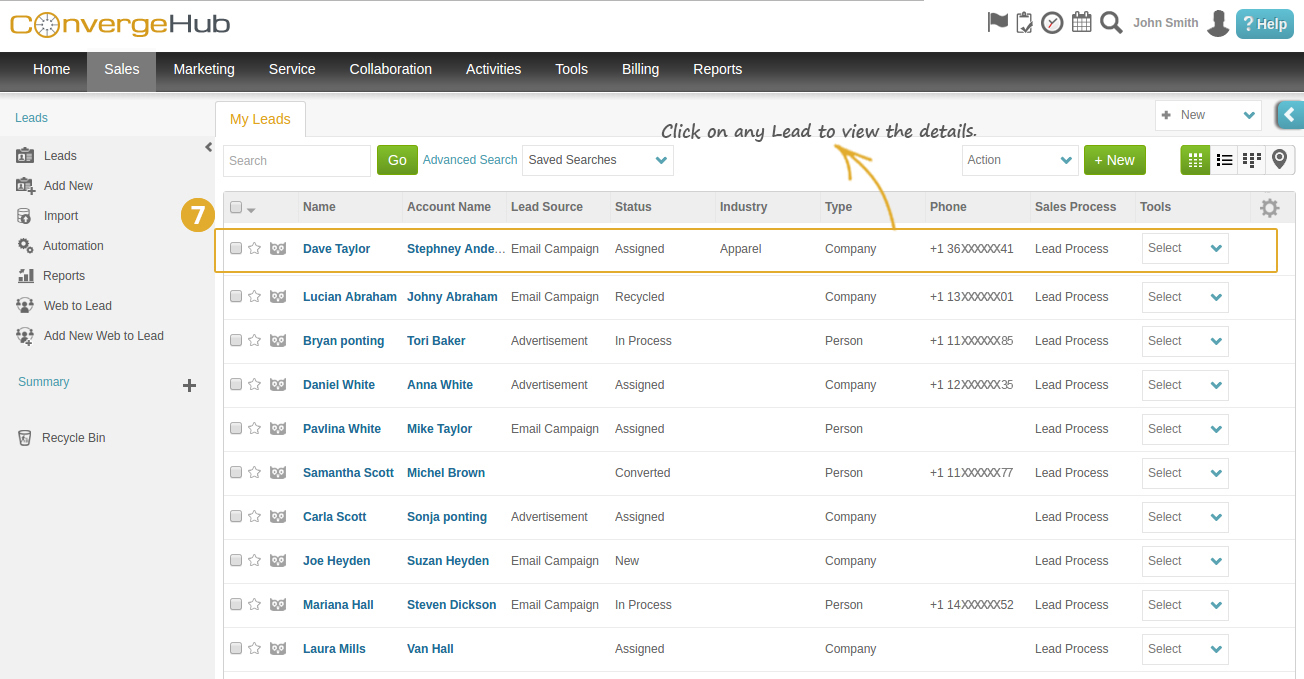 8. Click on the "Skype" icon beside the phone number to initiate the outbound call via Skype.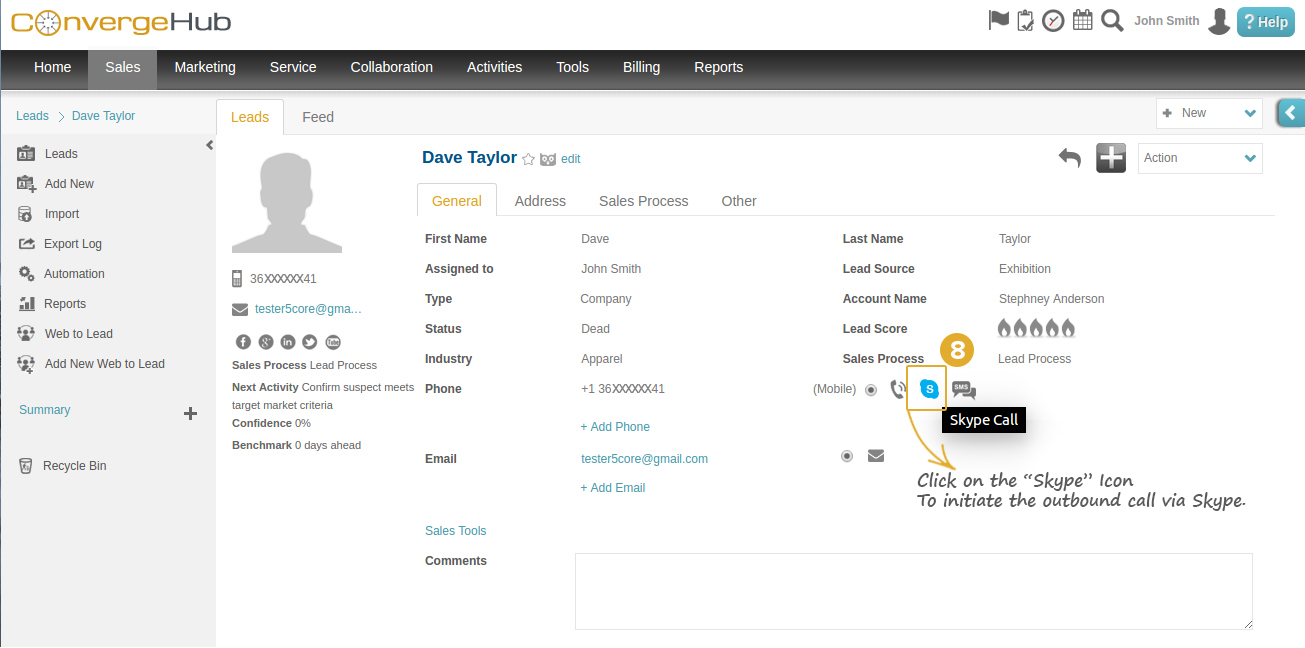 9. Popup will open up to launch Skype. Click on checkbox to 'Remember' the selection.
10. Click on 'Launch Application' to open Skype.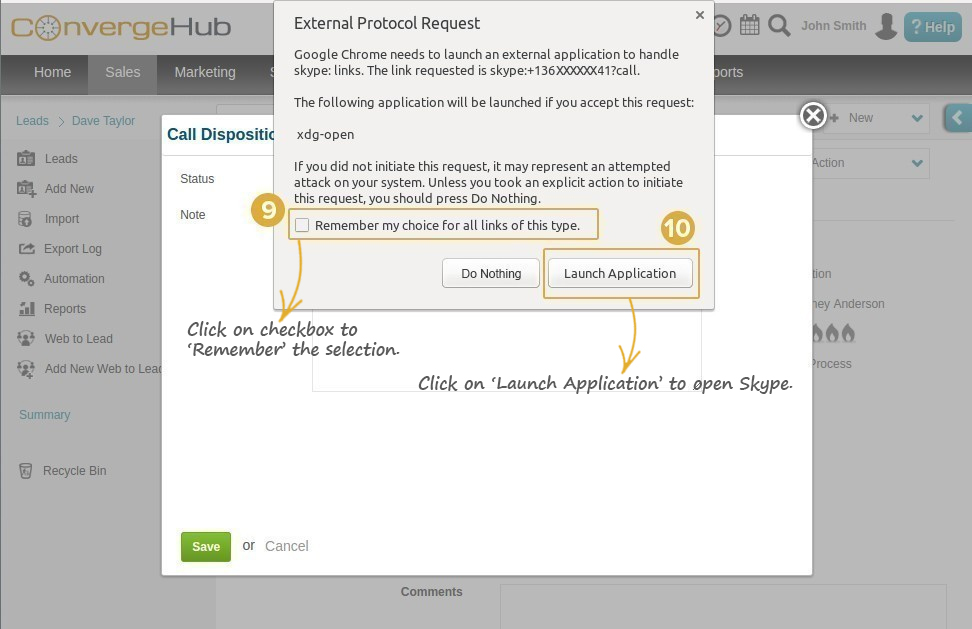 Calling to the specific Lead using Skype app.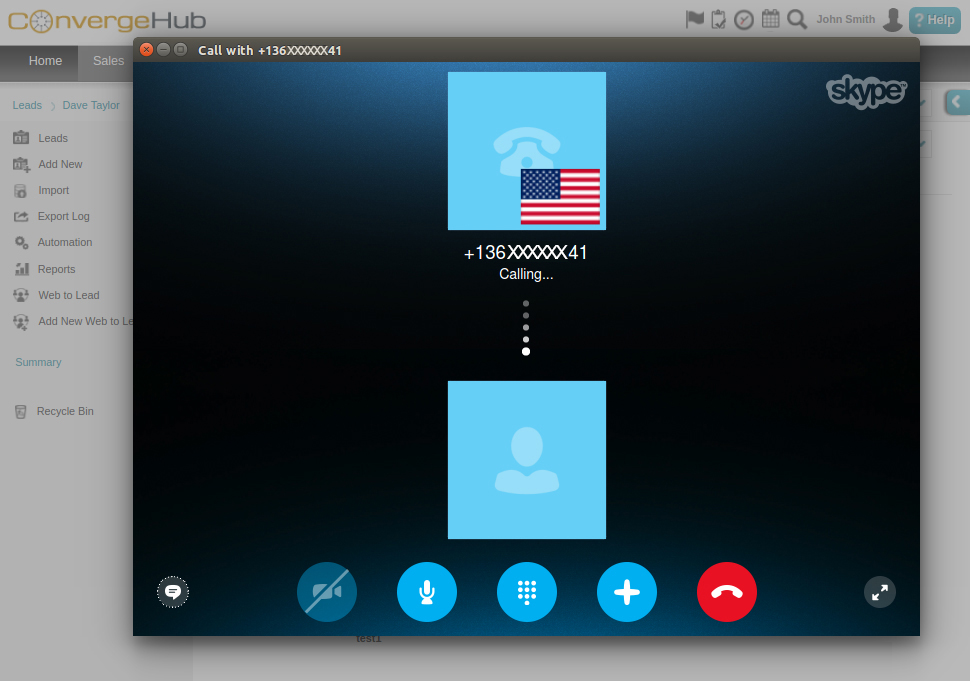 11. Save Call Disposition "Status" and "Note".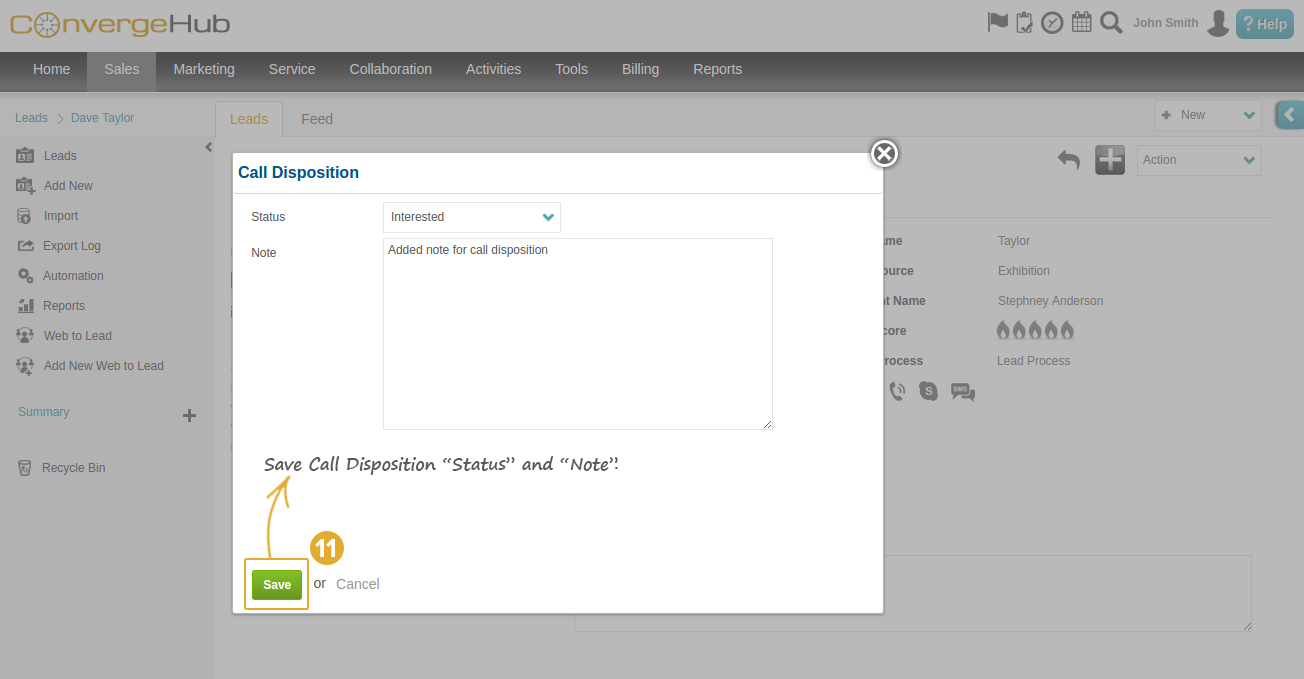 12. The "Call Disposition Status" and "Note" will be logged in the "History" tab in the sub-panel of the Lead.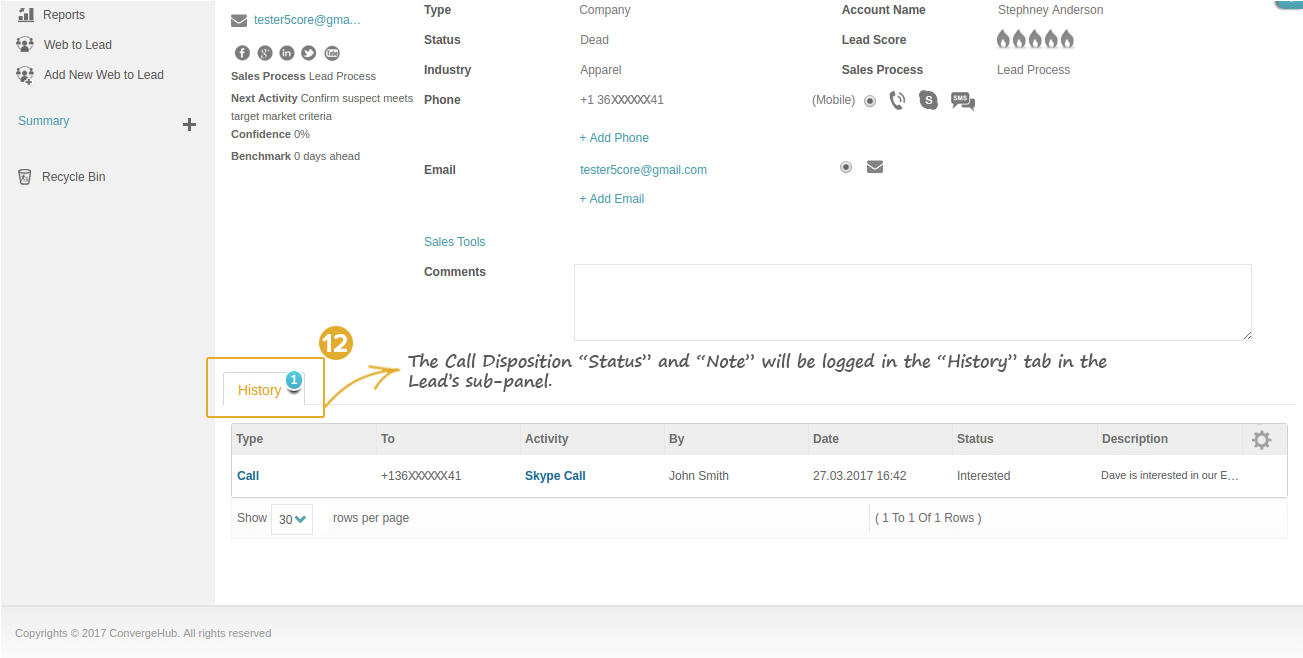 We hope that you have liked this extremely useful and much sought-after integration.
So take a few minutes to test this now in your ConvergeHub account. We will be waiting to hear your say on how you are using these new additions in the comment box below.