Lead generation from crm software, its tricky but easy with ConvergeHub. Are you tired of manually entering leads from social channels into your CRM? Does this manual social lead generation take up majority of your precious time?
If yes, you're certainly not experiencing this alone.
Given the growing importance of social channels, most businesses aim to find their potential clients there. So the task of acquiring leads and prospects from the leading social channels has been included as a routine practice. However, it is not properly executed.
The challenge of manual lead generation from social sites
Social media lead generation involves copying and pasting each lead detail from social site into the CRM. This constant back and forth movement between social and CRM tabs proves to be a huge drain on time and resources.
For example, whenever you find interesting contacts in social sites, you want to save them quickly. So you invest a few minutes to enter the details into the CRM system. This copying and pasting at frequent intervals become a chore that takes time and interrupts the search activity.
As a result – lead generation from social sites take a lot longer to get completed, and are often erroneous.
So does that mean social media lead generation is always supposed to be time-consuming and inaccurate? No.
This whole issue about social media lead generation can be resolved if only there is a feature that automatically saves the leads' information from the social sites into the CRM. That would save time and reduce data entry. And this is precisely where ConvergeHub CRM comes into the picture!!
ConvergeHub – Simplifying the task of generating leads from social sites
Considering the hassle involved in generating leads from social sites, ConvergeHub has built a time-saving feature called 'Lead Generator'. It is available as a Google Chrome Extension, designed to work with four leading social media channels – LinkedIn, Facebook, Twitter and Google+.
It functions as a magic button that enables users to pull lead details from social sites and put it straight into the ConvergeHub CRM account, in a single click!!
No back and forth movement between social sites and CRM. No break in the search flow.
Whenever you find a potential client in LinkedIn, Facebook, Twitter and Google+, simply click on Lead Generator tool. Lead details will get automatically filled up in the Lead Generator form which you can save in one click and continue searching for other potential clients. If required, you can add 'Description' to the leads and also set 'Next Action' e.g. follow-up call or email.
Imagine the number of hours saved!! Now you can use the same hours speaking with leads and closing sales.
How to set and use ConvergeHub Lead Generator?

1. Add ConvergeHub Lead Generator extension to the Chrome browser from the Chrome Web Store. Here is the link to add it – https://chrome.google.com/webstore/detail/convergehub-lead-generato/mjcffemmfdpcjekgonelgmphacdhhbod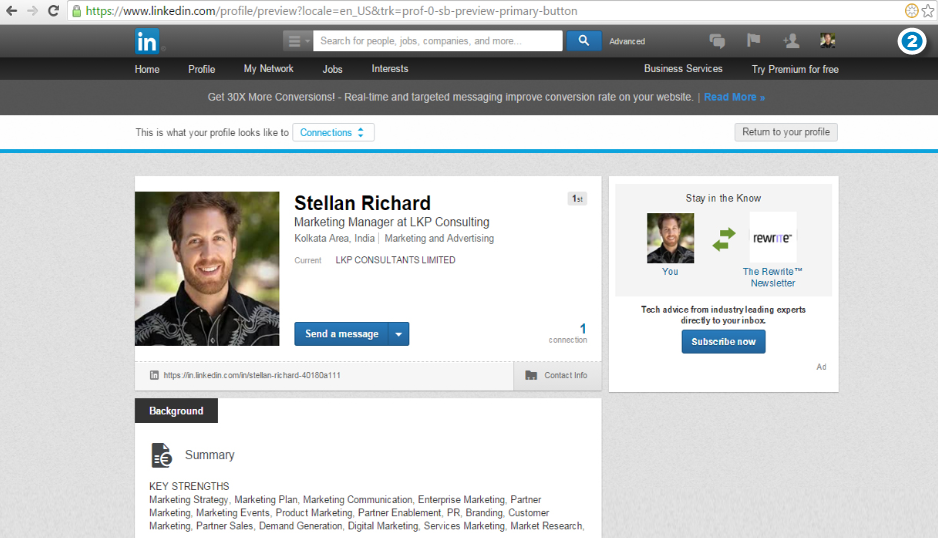 2. Lead Generator tool will detect when the user is logged into social channels (LinkedIn, Facebook, Twitter and Google+) and will automatically show up in the Chrome address bar.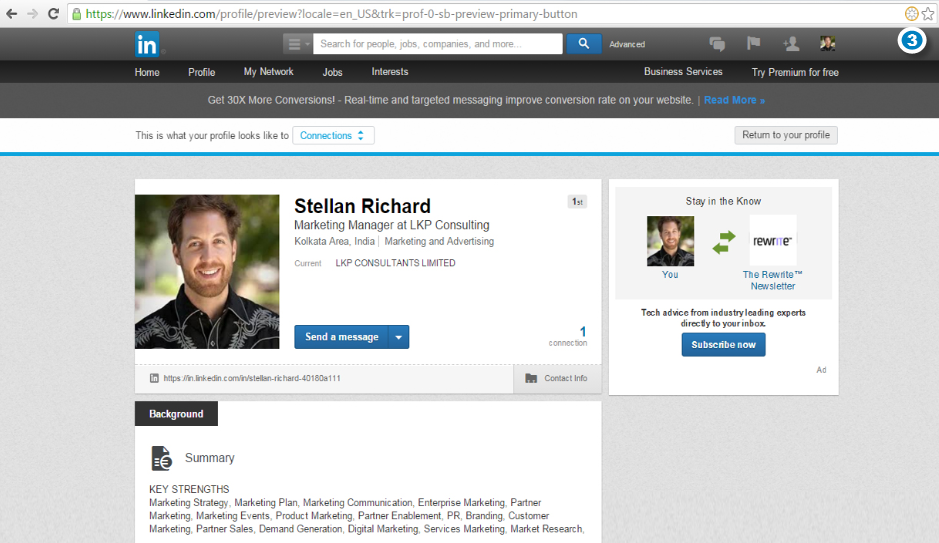 3. Click on ConvergeHub icon to clip the lead information from the social site.
4. Provide ConvergeHub User name, Password and API Key (only for the first time).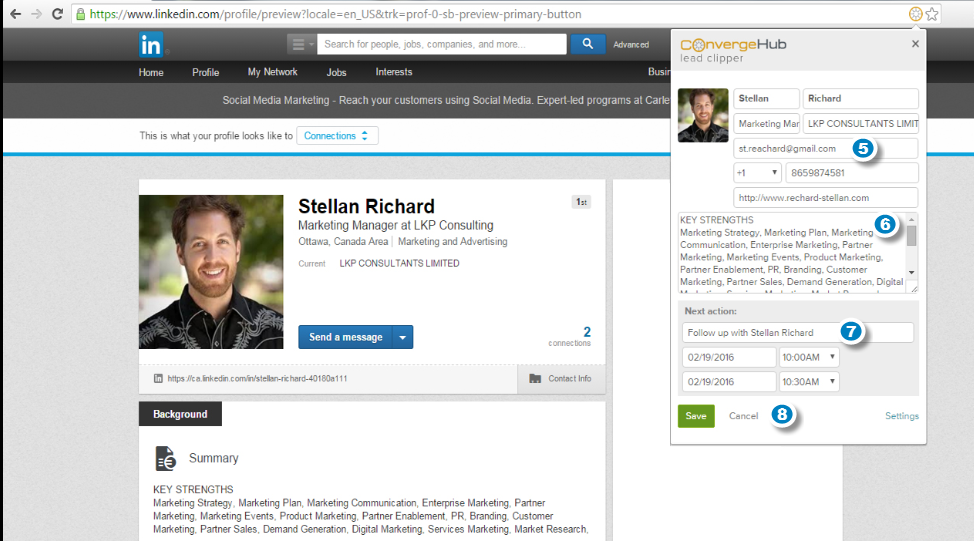 5. Details like Lead's name, phone and email address will get pulled from the profile and automatically filled up in the Lead Generator form.
6. Add a Description to the Lead.
7. Set 'Next Action' for the Lead e.g. follow-up call or email.
8. Click on Save.
Final Thoughts
ConvergeHub Lead Generator has made a huge difference to our customers' lead acquisition and deal closure success rate. A simple click lets them extract lead details and save it into ConvergeHub. New lead is created instantly in ConvergeHub with a description and Next Action to follow-up!!
For more information, check out our Lead Generator tool in Chrome Web Store. Post your thoughts or queries about it in the comments section below.
Want to learn more about ConvergeHub? Click here to get a comprehensive view on our CRM and how it is superior to other popular CRMs in the market.