Every one of us, who uses the internet, is aware of Google Drive, which is a key component of G-Suite.
Developed and launched by Google in 2012, Google Drive is a:
"File storage and synchronization service, which allow the users to store files in the cloud."
It also allows the users to synchronize files across devices and offers apps with offline capability for Windows and Mac computers and iOS and Android handheld devices and smart phones.
With more than 240 million active users, Google Drive encompasses an online office suite that consists of Google Docs, Sliders, and Sheets. It permits the users of this file storage facility to collaboratively edit spreadsheets, documents, drawings, presentations, forms and more.
Users of Google Drive can also change the privacy settings of individual folders and files, which include sharing of the files with other users or making the content public.
With a steady flow of requests from our CRM users for ConvergeHub and Google Drive integration, the wait has finally come to an end.
From now on, you can break the barriers between content and sales.
Documents are the building blocks of any business. So integrating Google Drive with ConvergeHub will help to manage your CRM and file management system from one place.
With 15 GB of free storage and up to 30 TB offered through optional paid plans, you can use Google Drive now to share large files and lengthy documents with your ConvergeHub customers, with efficiency and speed, on the go.
Why integrate Google Drive with ConvergeHub?
#1. Access all your stored files in the Google Drive right from your CRM platform.
#2. Attach any file and documents that are associated with sales, marketing, customer records and billing from the Google Drive to your Leads in the CRM.
#3. Edit any documents in the ConvergeHub CRM or in the Google Drive and it will be synced on both the platforms.
#4. Keep all your sales, marketing and support teams on the same page, and keep them informed of the Google Drive content or a file been shared with a specific customer.
#5. Switching between the screens is tiresome. Have a digital briefcase, reduce your workload; you do not have to hop in and out of the CRM and your Google Drive anymore.
#6. Always have the latest version of your documents and collaterals in your fingertips as you can edit all your spreadsheets, documents,and presentations directly in ConvergeHub, without having to log into Google Drive separately.
#7. Close your deals on the go. Accelerate your sales process. Do not miss a single opportunity anymore for lack of documentation needs.
#8. Access all your most important and up to date collaboration on proposals, invoices, purchase orders, contacts and customer data stored in Google Drive from any handheld device by logging into ConvergeHub.
Know How to Integrate Google Drive with ConvergeHub?
If you are impressed with the benefits of integrating these two platforms, wait no further, break the bottleneck and make this smooth content transition work for you in a few minutes.
Enable Google Drive from ConvergeHub App Store and follow the easy guidelines as mentioned below:
1.Click on Profile Settings.
2.Click on Admin Settings.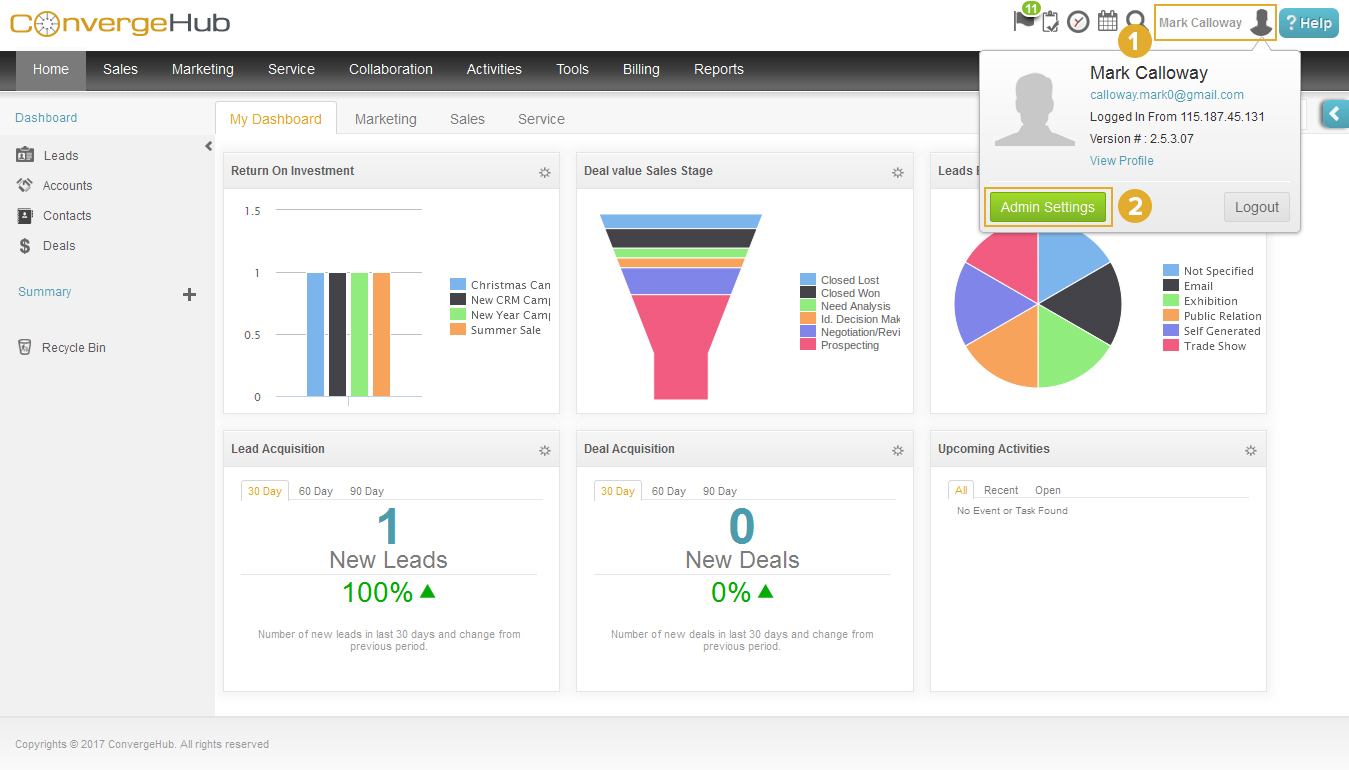 3.Click on App Setup.
4.Click on App Store.
5.Once purchased, you can see Google Drive app in your My App Tab.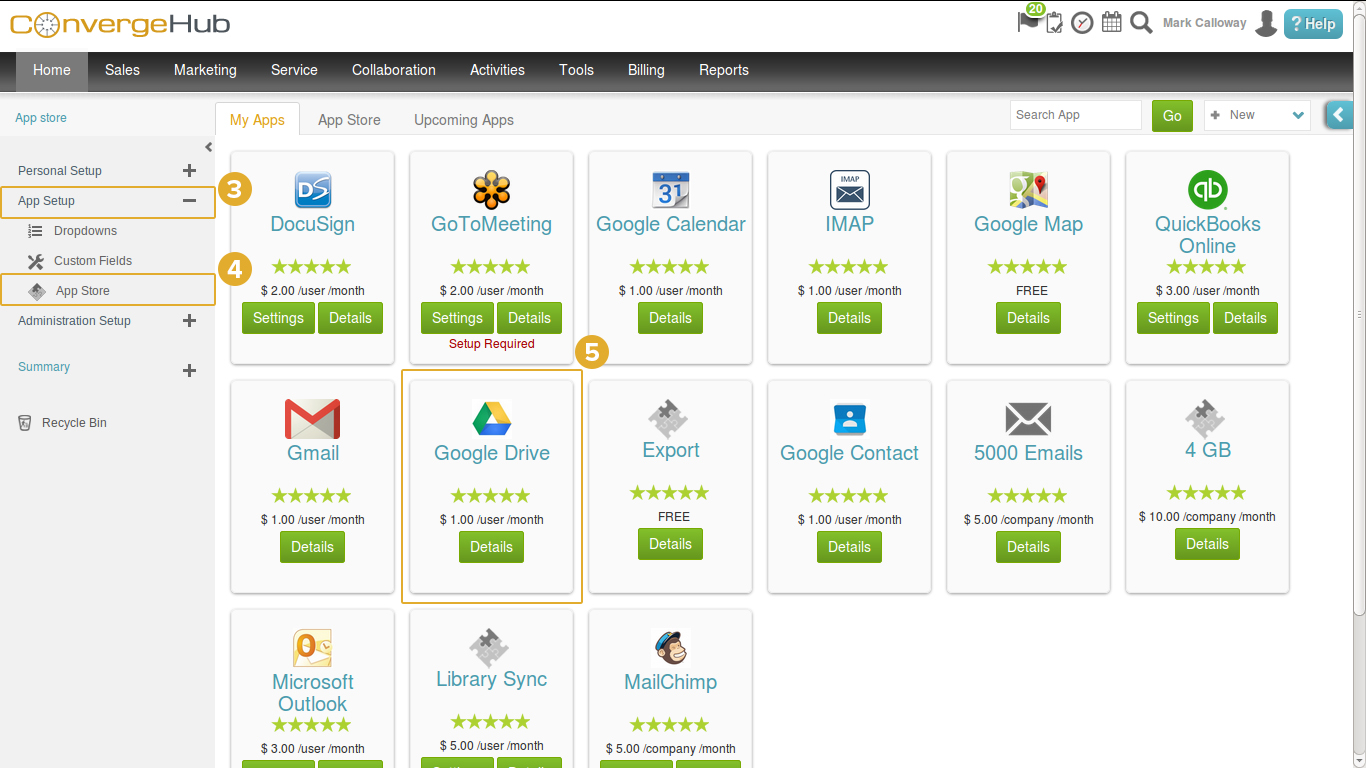 6.Click on the Library module under the Collaboration menu.
7.Click on Connect to Google Drive menu in left pane.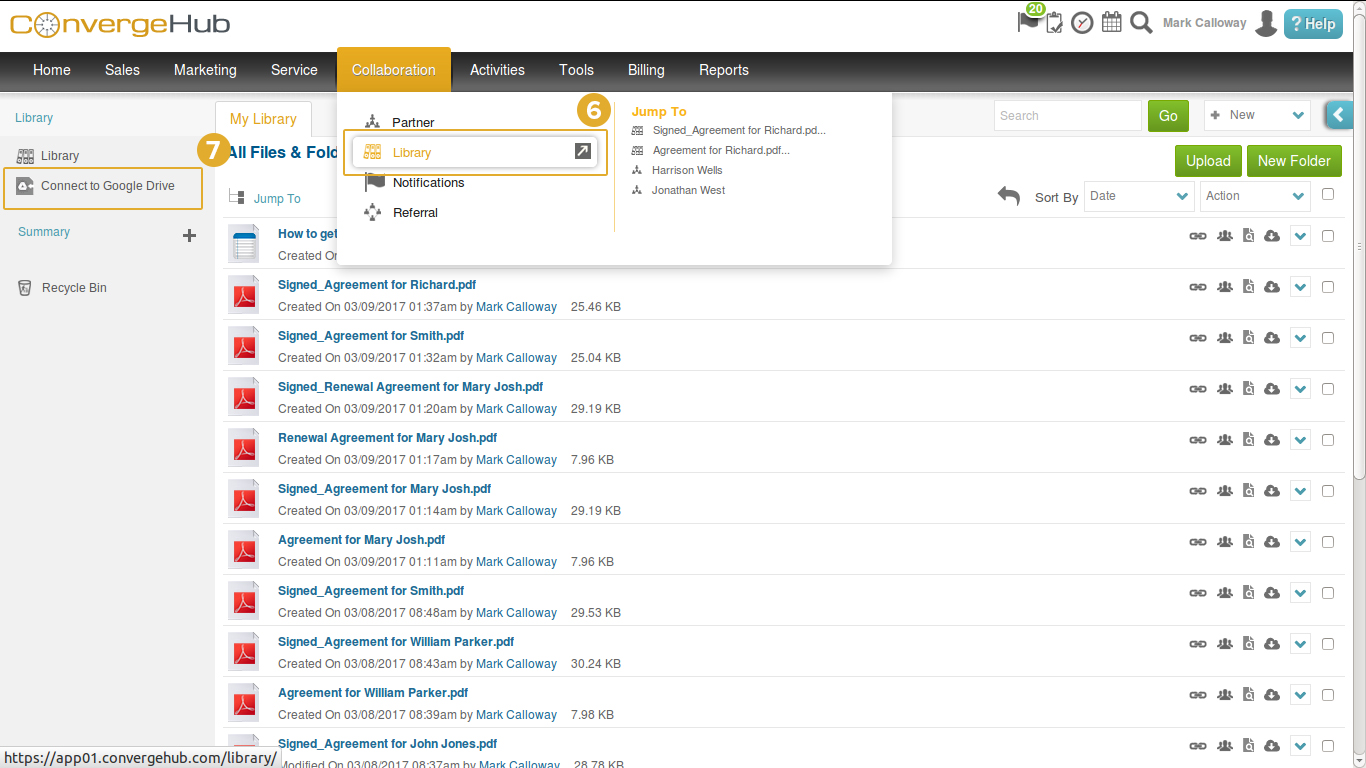 8.Login to the Google Drive account.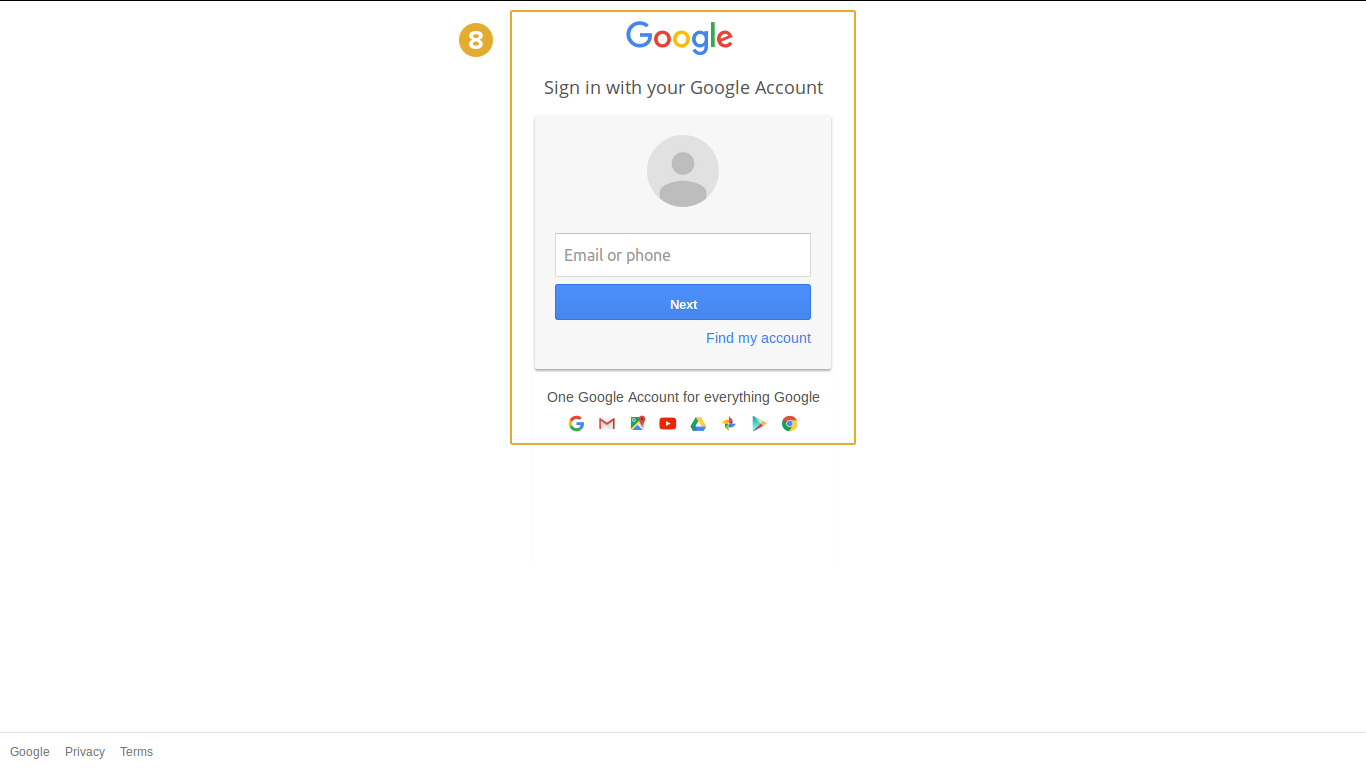 9.Allow authorization with ConvergeHub application.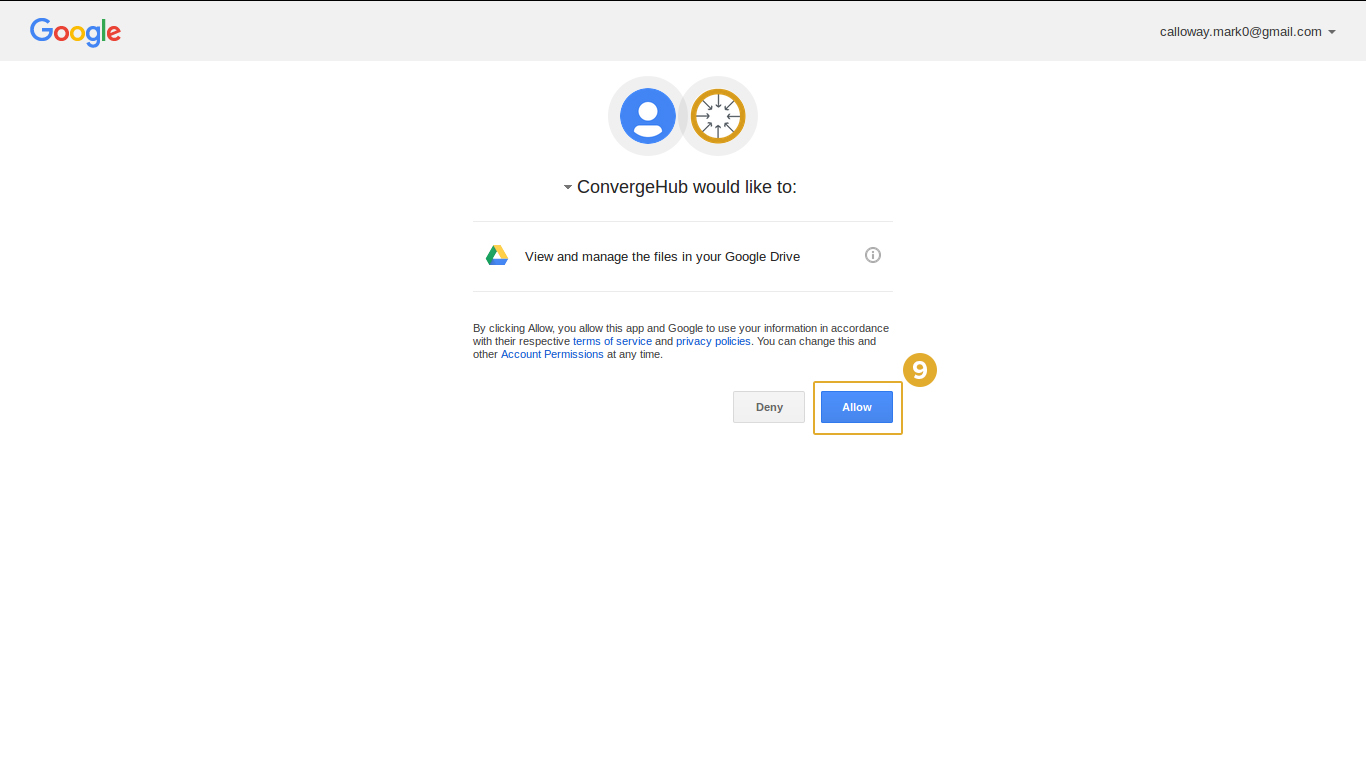 10.Now you can see a Google Drive folder at the top of the Library listing.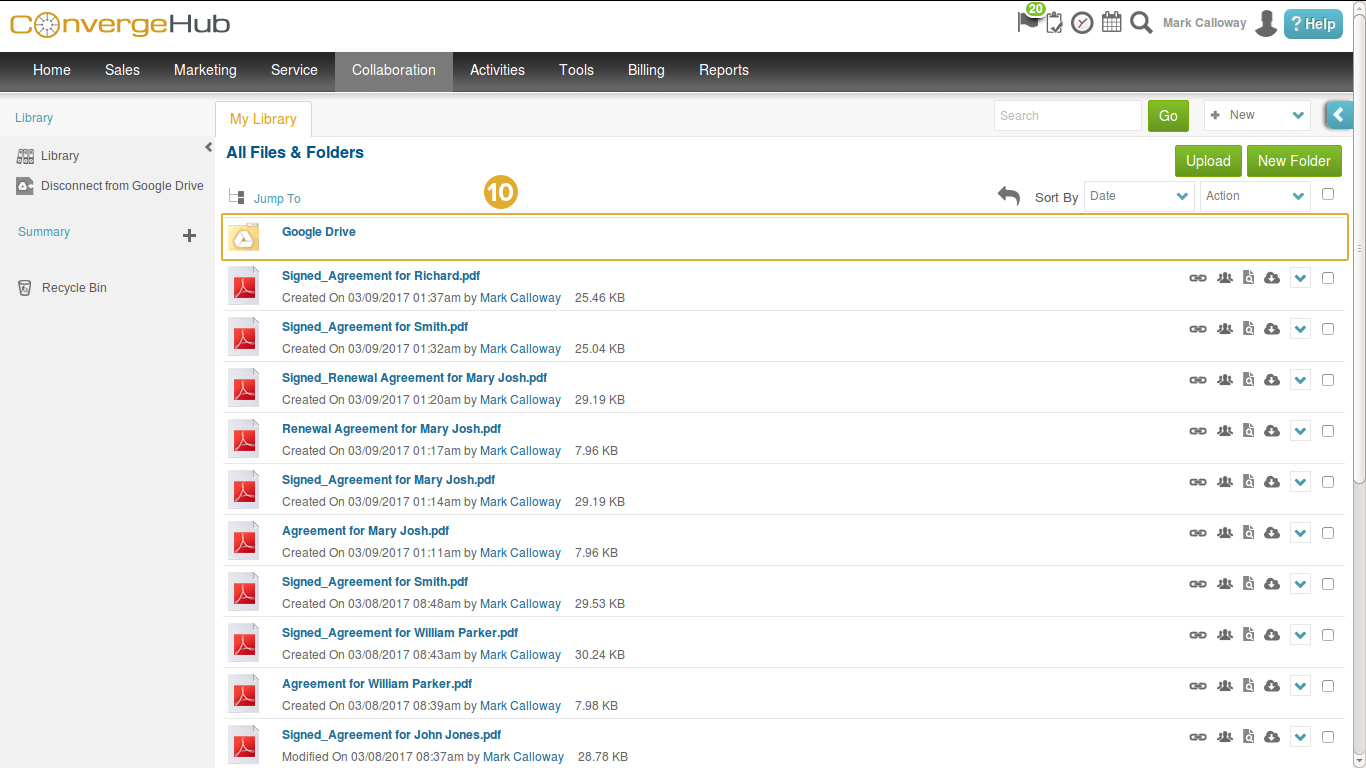 11.You can manage your Google Drive library from here (Google Drive File & Folders).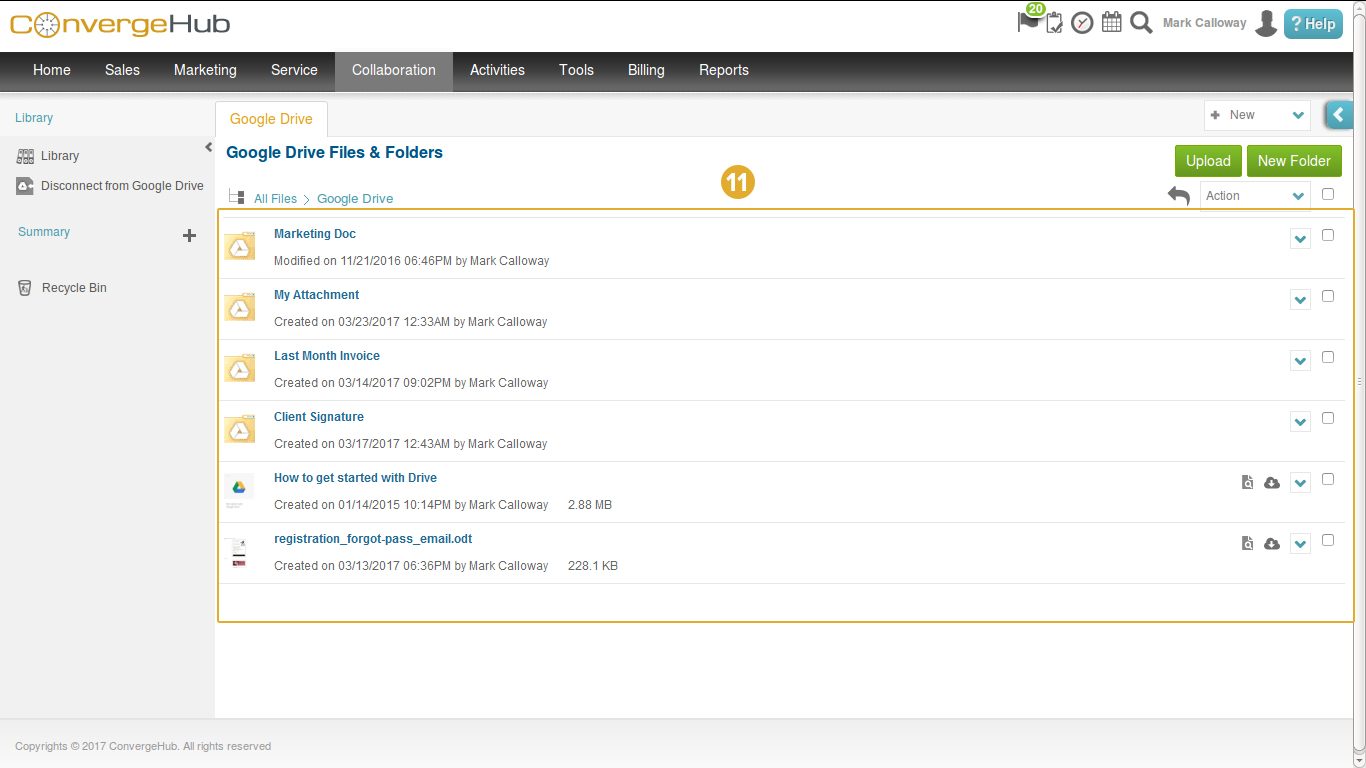 12.Click on the Leads module under the Sales menu.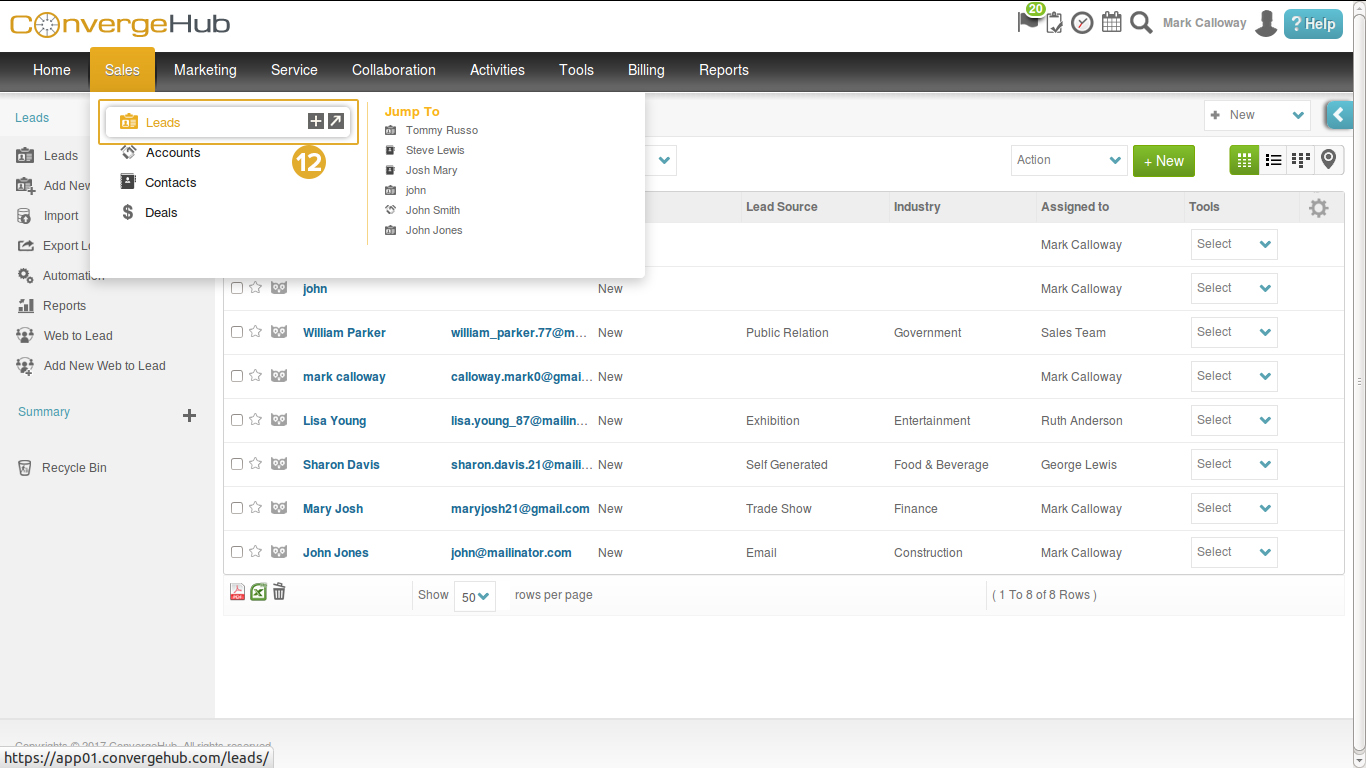 13.Add the Library to the Leads subpanel.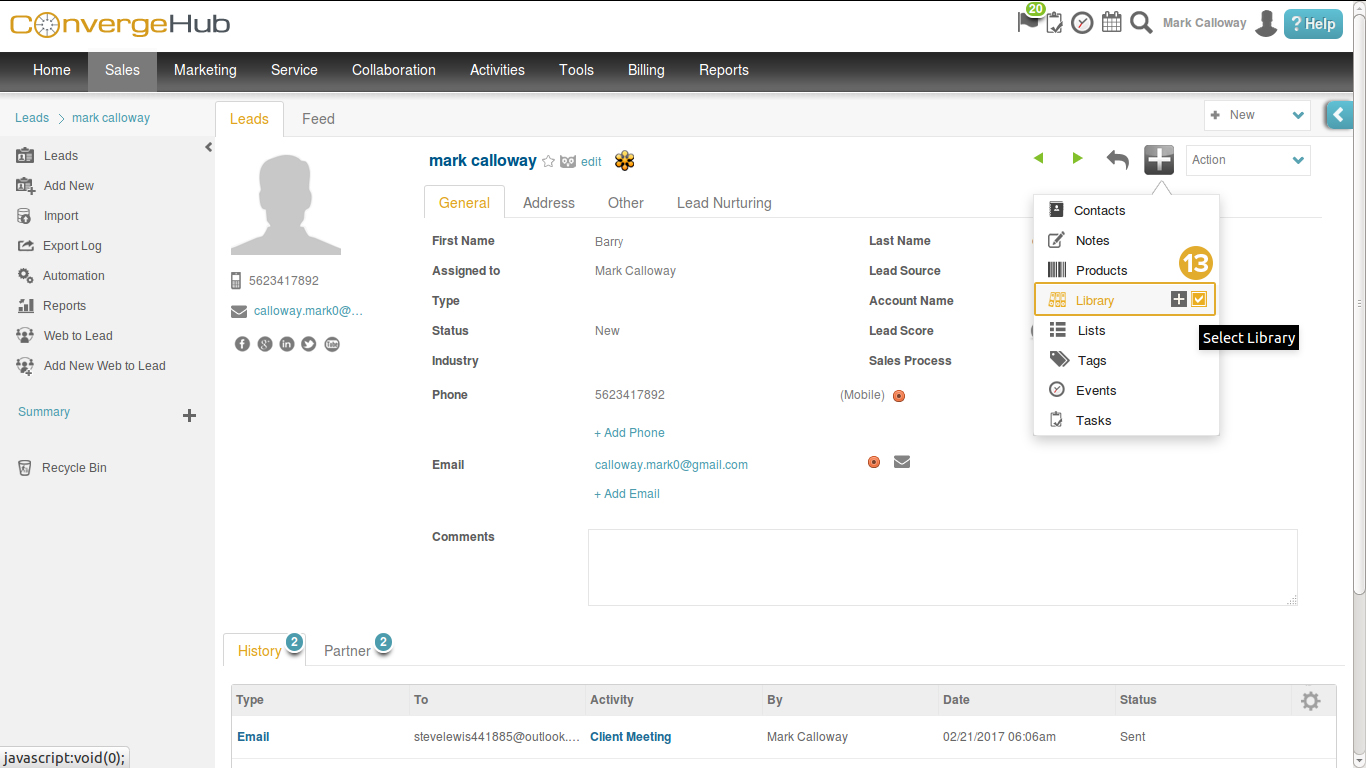 14.Select the Library directly from the Google Drive.
15.Select a Google Drive file by clicking on the Add Selected button.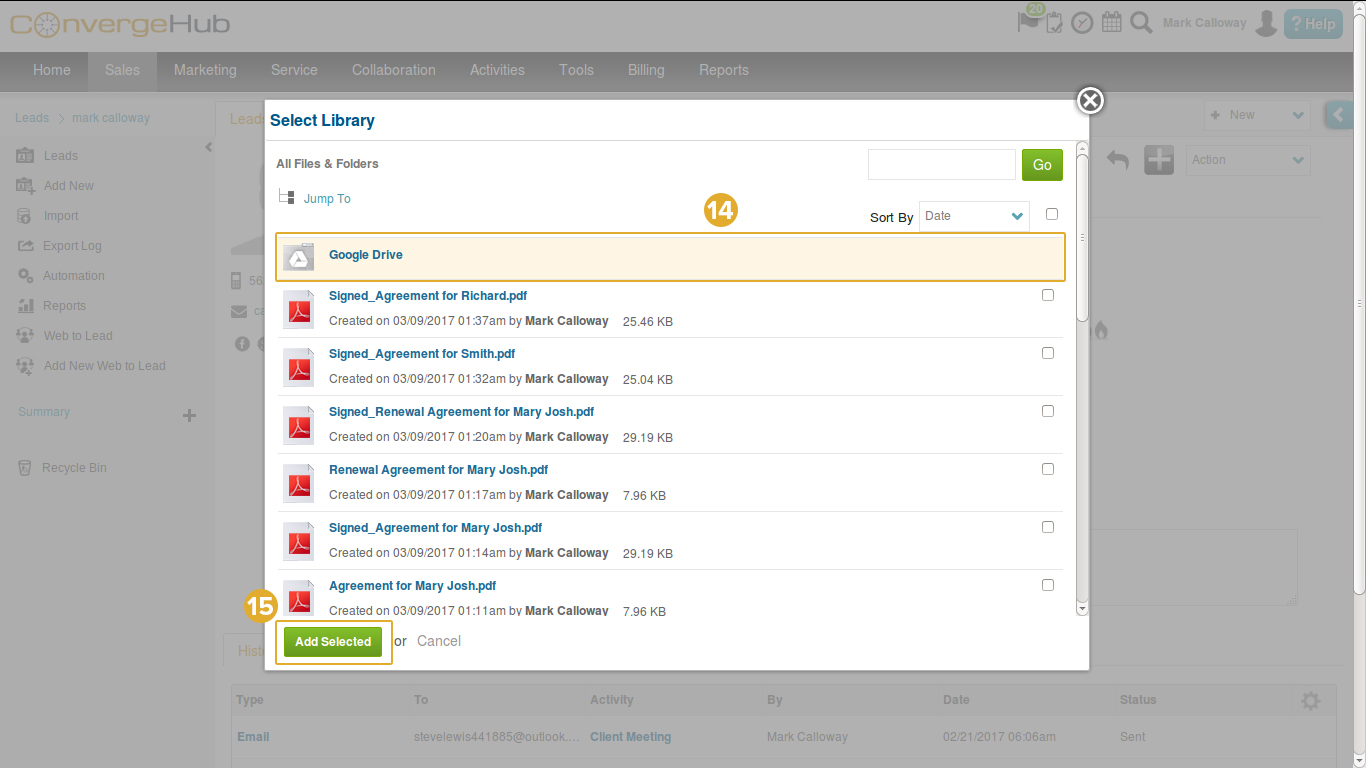 16.You can now see Google Drive file added into the selected lead.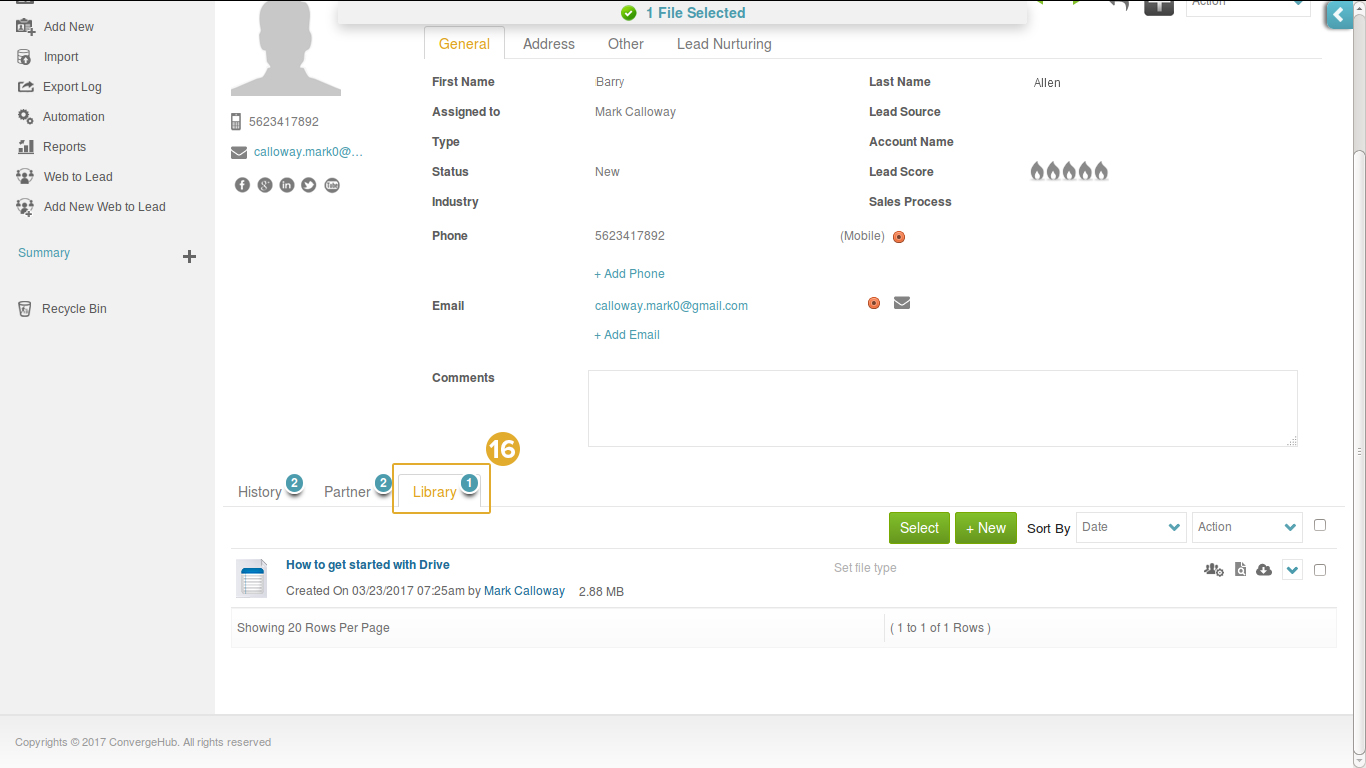 17.You can even attach any Google Drive file to an email directly.
18.Once selected, click on the Send button.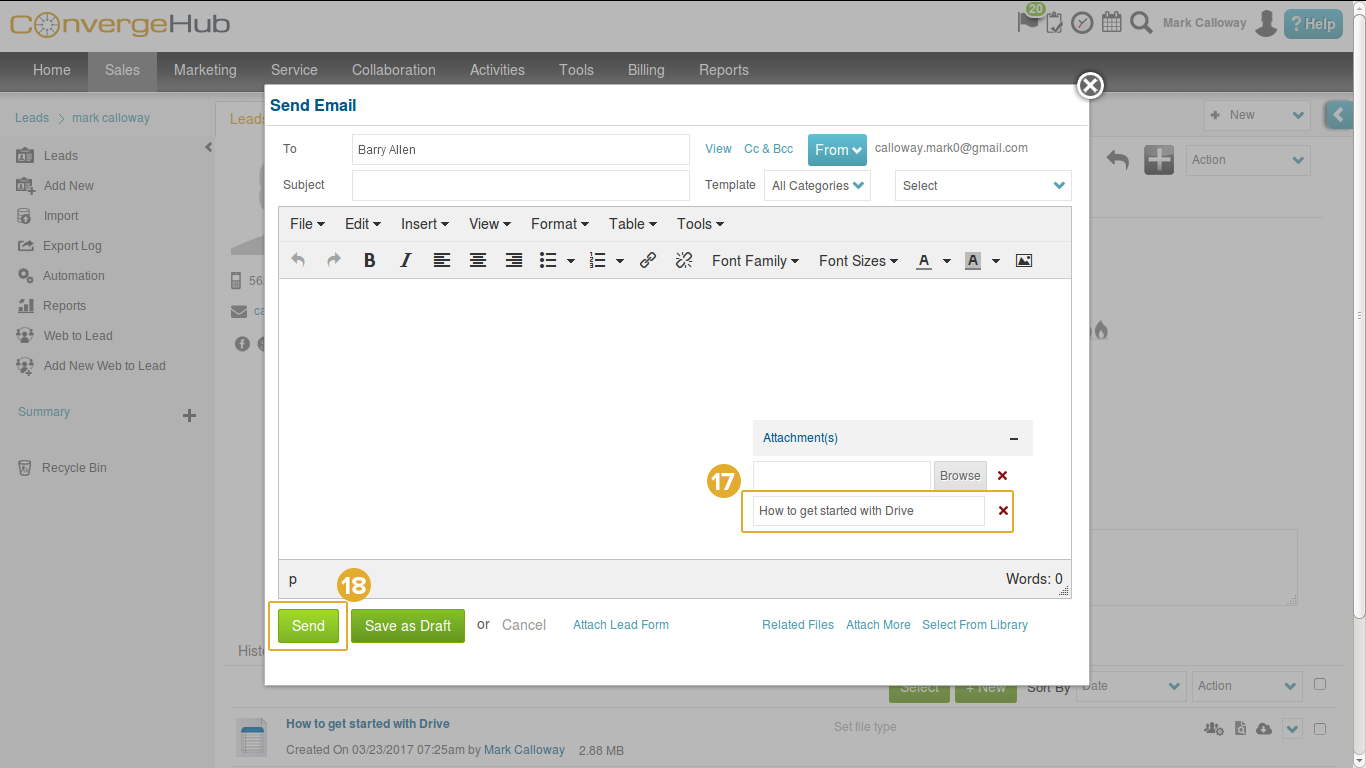 19.If you want to disconnect the Google Drive account from ConvergeHub, click on the Disconnect from Google Drive from the Library module in the left panel.
20.You will need a confirmation to perform the action, Click on Yes to confirm.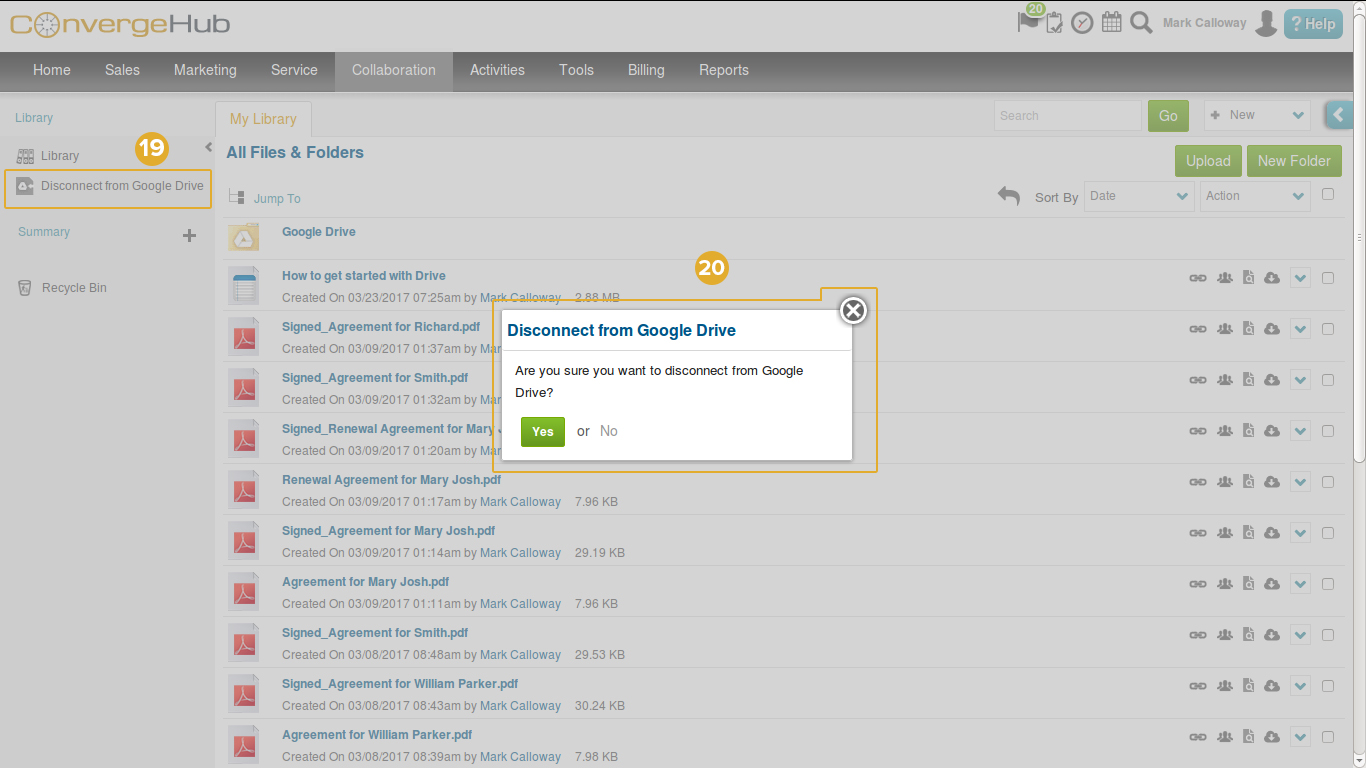 If you find this newly developed integration useful for your business, let us know of your experience in the comment box below.