Gift Giving by SMBs brings good luck during Christmas and increases the business opportunity. It is the month of December where we get into the Christmas spirit with our mulled wine, mince pies and cookies.
But is Christmas all about joyful celebrations? Or have we narrowed the definition of Christmas?
In the midst of all our parties, we easily lose sight of the true meaning of Christmas i.e.
The act of Gratitude and Giving!
It is extremely important that we understand holiday season is more than just Santa, gifts and feasts.
It is the perfect opportunity to act upon the Bible teachings, be grateful of our blessings and develop a philanthropic mindset.
With this in mind, come up with a list of ways in which you can do for your customers and the society at large during the Christmas Season.
Remember, giving back is a practice of kindness that doesn't have to be major and grand. You can have your own sweet little ways to give back to the people.
Your kindness in any shape, size and form is bound to make a difference.
The concept of 'Giving Back' is not limited individually but extended to professionally as well.
Even if you are running a SMB (small & medium business), you can give generously to customers, communities, non-profit organizations and charitable causes that matter to you and your employees.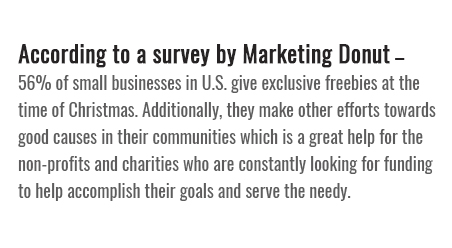 These valuable giveaways combined with charitable outreach efforts bring enormous benefits to small businesses.
Here's a detailed insight into a Benefits of Corporate Giving that Reinforce why you should do it every Holiday Season:
Valuable Gifts Create a Buzz Fast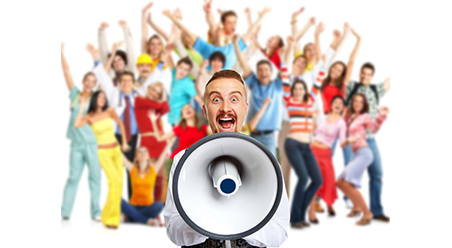 People like free stuff, plain and simple. So when businesses get into the venture of providing complementary gifts – they get immediately noticed.
Message gets spread like wild fire (thanks to the digital world) and in a few hours – you have your target audience discussing about it.
Potential Customers Get Encouraged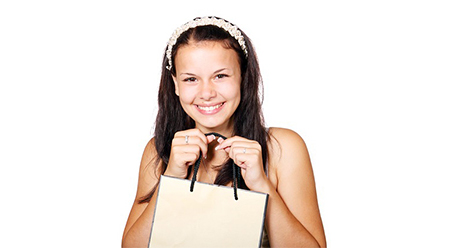 Think of it: As a consumer, you are more likely to try something new if it is free, with no strings attached. The same logic applies here too.
The act of providing complementary products and services during the festive season helps you attract and acquire a great inflow of buyers from your target audience.
And what's best is that if customers like your products and services or have a positive experience with your brand, most of them will come back for more.
Instead of going to a competitor down the street, they will stick around and spend in your business.
On the contrary, if your products and services do not fare well – No Worries!
That's because customers are more forgiving when something is free. So a laid-back service and not-so-good product will be excused.
This is a benefit if you have something different or new to offer.
For instance, give free samples of your new products to your existing and potential customers.
Unlike the rest of the year, customers now will be little more willing to go with the flow. However, don't overdo this.
Too strong negative perception will compel them to never come back.
Also, your poor quality offerings will become the point of discussion in your targeted demographic, considering the power of social media.
Positive Brand Association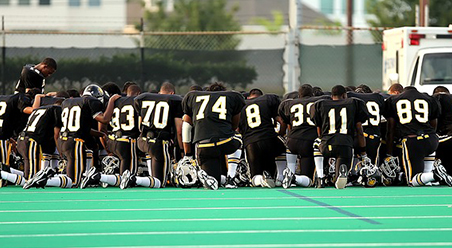 Getting a product or service for free, makes customers happy and brightens their day. No matter how huge the discounts and offers are, customers find free giveaways enticing and give in to them more.
They build a positive perception about your brand as they remember how special they felt with your Christmas freebies. This really strengthens the positioning of your business.
The challenge of both new and established business – is driving traffic.
But it's not that easy. Several surveys point out the fact that it's harder to gain a new customer than keep a current one.
But, while you struggle with customer acquisition throughout the year, Christmas giveaways empower you to acquire new customers and receive more revenue at not much expense and effort.
Once customers get impressed by your free offerings, you're much more likely to gain their repeat business in the future.
Tremendous Publicity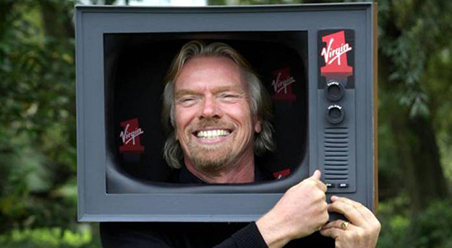 Well this Christmas season, plan to give to charities along with spending on consumer gifts. Discuss with your team and finalize your budget.
Keep a large portion of it for corporate giveaways and a little percentage of that amount to social organizations. Minimum spending on philanthropic causes can be 10 percent, but you could decide to do less or even more.
Your wonderful, generous act of kindness can provide excellent publicity for your business by showing the community that you really care about the less fortunate.
By supporting a charity or participating in any social work————-
Your business will spread the word about your values and intentions, and help you get introduced to new customers who are involved with such noble deeds.
For instance, sponsor a charitable program. Use social channels to raise awareness about the cause and also promote your business in partnership with the program.
Simply share pictures of your charitable endeavors everywhere and earn the reputation of being a "good" company.
With this positive brand association, people will be more likely to want to buy from you.
Tip:
Lend your brand to a specific cause every year.
Post news, pictures and other information about it everywhere.In all probability, non-profit organizations will also promote your business on their website and other areas.
This will result into a greater flow of customers and potential customers to your business. ISN'T IT?
Nurture Customer Relationships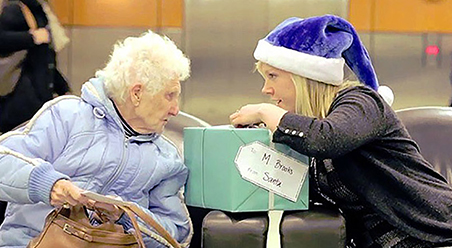 In addition to customer acquisition, the act of giving back will help you build stronger relationships with your existing customers.
So dig into the data of your small business CRM solution to gain a comprehensive view of your customers. Develop exclusive Christmas freebies based on customers needs and interests.
Also research to identify the common charitable causes that your customers are associated with. Extend your support to these causes or initiate a charitable program on them.
Make sure the social initiative somewhere aligns with your brand, impacts people and lets you gain the support of your customer base –
which further will create new marketing opportunities to expand your reach.
The Final Takeaway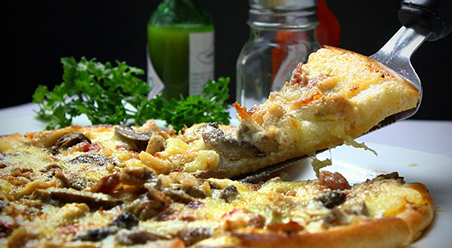 Generosity is the Exclusive Marketing Strategy!
On occasions like Christmas, Offering Valuable Gifts and spending a part of your profit to good causes is great to get the support of your existing customers and create opportunities to attract new ones.
But apart from customer acquisition and customer relationship management,
The biggest benefit of providing freebies and having your business support a charity is the amazing feeling you get from giving to others.
Isn't it?
So without further ado, join the list of small & medium business entrepreneurs who give back to their customers in various forms and ways, in order to be both professionally and personally complacent.
Get into the spirit of the holiday by playing Santa.
Fill up small stockings with your freebies and leave them on the doors of your customers, with a card signed 'Santa'.
Practice the same exercise for the less fortunate people in your community. Surprise them with Christmas goodies.
This is just one of the creative ways to give back to others.
There are so many things you can do to help spread kindness and joy to others during the holiday season. Brainstorm with your team and come up with 5-6 unconventional ways.
Do Not Forget to Share with us , What Strategies worked the Best for You?
Merry Christmas To All !!!